COVID-19 Updates for Patients – Monday, March 24, 2020
We at Rehab Professionals are here to serve you during these trying times.
Our clinics remain open, following CDC and local guidelines.
We have initiated our Green Zone protocol in our clinics that keep our staff and patients safe during your visit.
Green Zone protocol includes: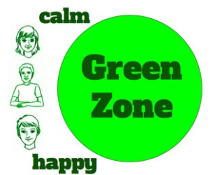 What Rehab Professionals is doing to ensure our patient's safety.
We ask all patients to wash their hands or sanitize them upon entering and leaving the clinic.
We will maintain social distance during treatment.
We are thoroughly disinfecting our offices at the start of the day, between patients and at the end of the day, to prevent the spread of any virus.
What can our patients do to help?
Please do not attend your appointment if you are sick.
If you do cough, please cough into your arm.
Guests who accompany patients to please wait in their car.
We look forward to serving your needs in our clinics.
If you are unable to attend in person physical therapy sessions, we are offering a teletherapy option.
Medicare subscribers can use this service through their Part B benefits.
Unfortunately, insurance plans are not currently reimbursing for this type of treatment. For your ease of payment, we do take all forms of credit cards.
Please contact the office if this option appeals to you.
To schedule a remote visit, please contact us at 440-526-8566 or 440-777-1764.
If you have any further questions please feel free to call the number above or email: admin@rehabpros.net.
We look forward to helping you through this situation.
Rehab Professionals of Cleveland, Inc.
---
Welcome to Rehab Professionals of Cleveland…Providing Physical Therapy for the Cleveland Area Since 1998.
Not All Physical Therapy Clinics are the Same!
When you're in pain, or can't do what you need to do, you want a physical therapist that 1. listens to your needs, 2. sees you each and every visit, and 3. uses hands-on techniques to relieve your discomfort.
At Rehab Professionals, you're not just a number in a big system. Our physical therapists take the time to pinpoint the impairments that cause pain and limit mobility, and establish a customized treatment plan so you can get back to enjoying your life.
Trust us for your injury care! NO facility fees.
SUCCESS STORIES
"I'm back to work and I feel great! Rehab Professionals
Of Cleveland were amazing with the way that they
helped me overcome my injury. Their expert approach
is second to none!" - Sarah, Cleveland
"After my surgery, I couldn't get out of a chair. I felt
completely helpless and frustrated. After my first
therapy session, I already felt stronger! Now I am
playing tennis again!" - Betty, Lakewood
"When I got injured on the field, I was in terrible pain.
I never thought that I would play football again. It hurt
to stand and I was on crutches. After therapy, I was able
to work through the pain and fully recover!"
- Michael, Cleveland